Creamy Chardonnary Oolong
According to legend, one of the first tea plants brought to Taiwan was planted in the Dong Ding mountain region. The soil and climate in this area is the ideal temperament for tea plants to thrive. 
This handpicked creamy oolong from Dong Ding mountains is silky smooth and buttery. It is the tea version of a classic Chardonnay, but you can drink it in the morning and feel great about it! The tea is skillfully roasted, creating a unique flavour — a warm, floral aroma and its taste has hints of honey and roasted nuts. It is complex, but easy to drink. It always keeps you interested. Plus this tea is oxidized resulting in a partial fermentation, which supports the gut. A perfect drink for any time of the day, best to share with friends over a long drawn out afternoon conversation, or a solo deep dive work session. 
Farmed by a third generation tea farmer, from his family's farm with love and care.
Tea Details
cultivar: Qin Xin Oolong
status: conventional
method: hand picked, processed on site
season: 2022
elevation: 1000 m
region: Dong Ding, Nantou, Taiwan
Tasting Notes
silky, creamy, buttery
warm, floral aroma with a slight bitterness
hints of honey and roasted nuts
medium-bodied taste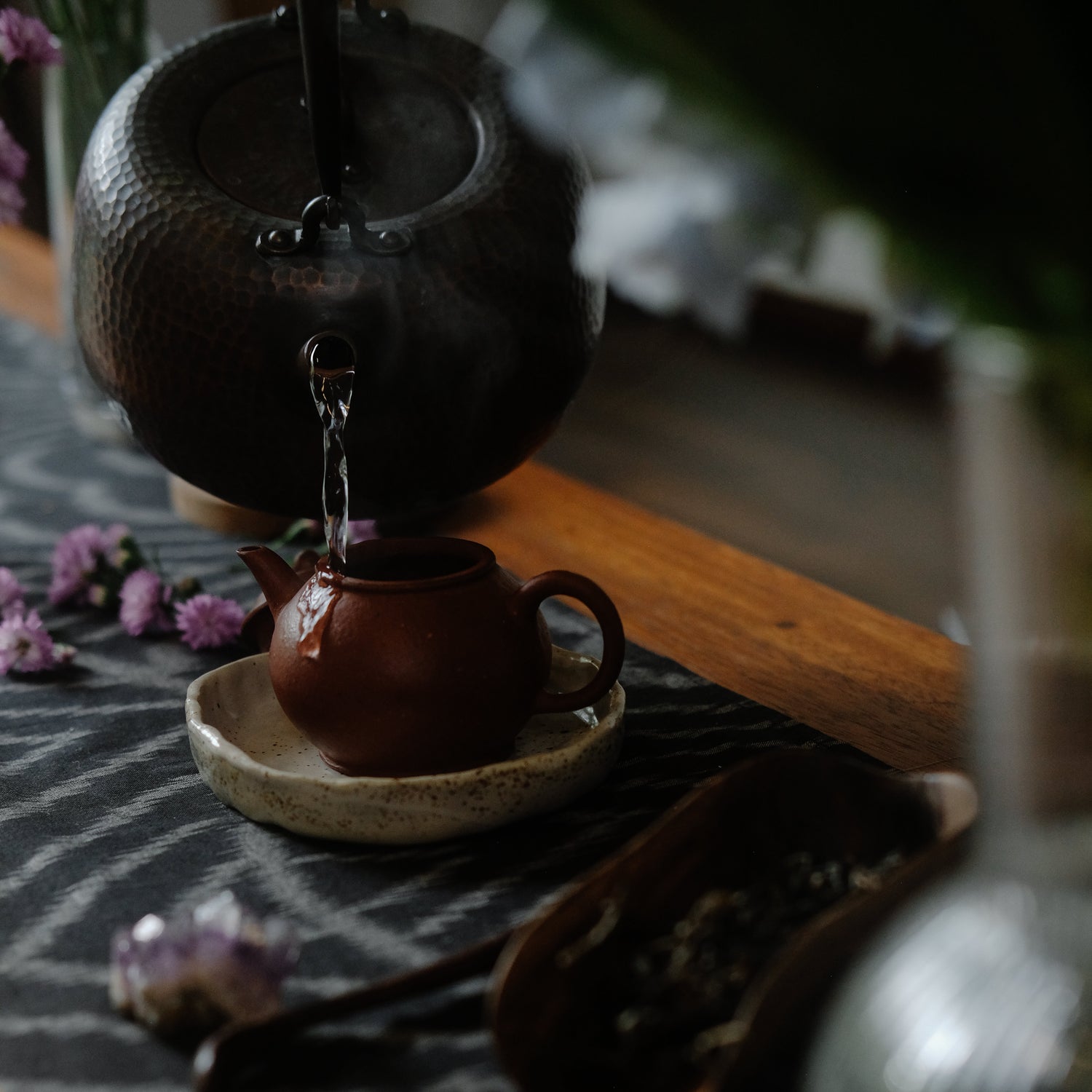 Brewing Details
serving size per person: 3-5 grams or 1-2 tbsp
water temperature: 100°C 

gong fu style | small teapot 
amount of water: 150 ml
brewing length: 15, 20 sec, +10 sec for each steep after
number of steep: 6+ steeps
western style | mug or french press 
amount of water: 300 ml
brewing length: 2 minutes
number of steep: 2-3 steeps
This tea provokes...
Happy

You are basically a piece of the sun. Feeling full of positive energy, joyful and so satisfied with life and 

yourself. Your rays of joy spread through your enhanced social energy. 

Relaxed

A mellow feeling, like a compilation of calm, ease and tension release in the mind and body. Leaving you in a state of contentment, peacefulness, and inner stillness.

Focused

You feel like a laser with intense clarity. You have a sense of purposeful alert attention. Distractions dissolve and you have a heightened sense of concentration and control, which equals productivity.
Balance Collection
Finding balance in life feels like an impossible task. However, there are small moments when you can feel balance in your body and mind. A moment of pause and reconnection creates harmony. Like a weighted grounded feeling where your body sinks into the earth and you are floating all at the same time.
More balance teas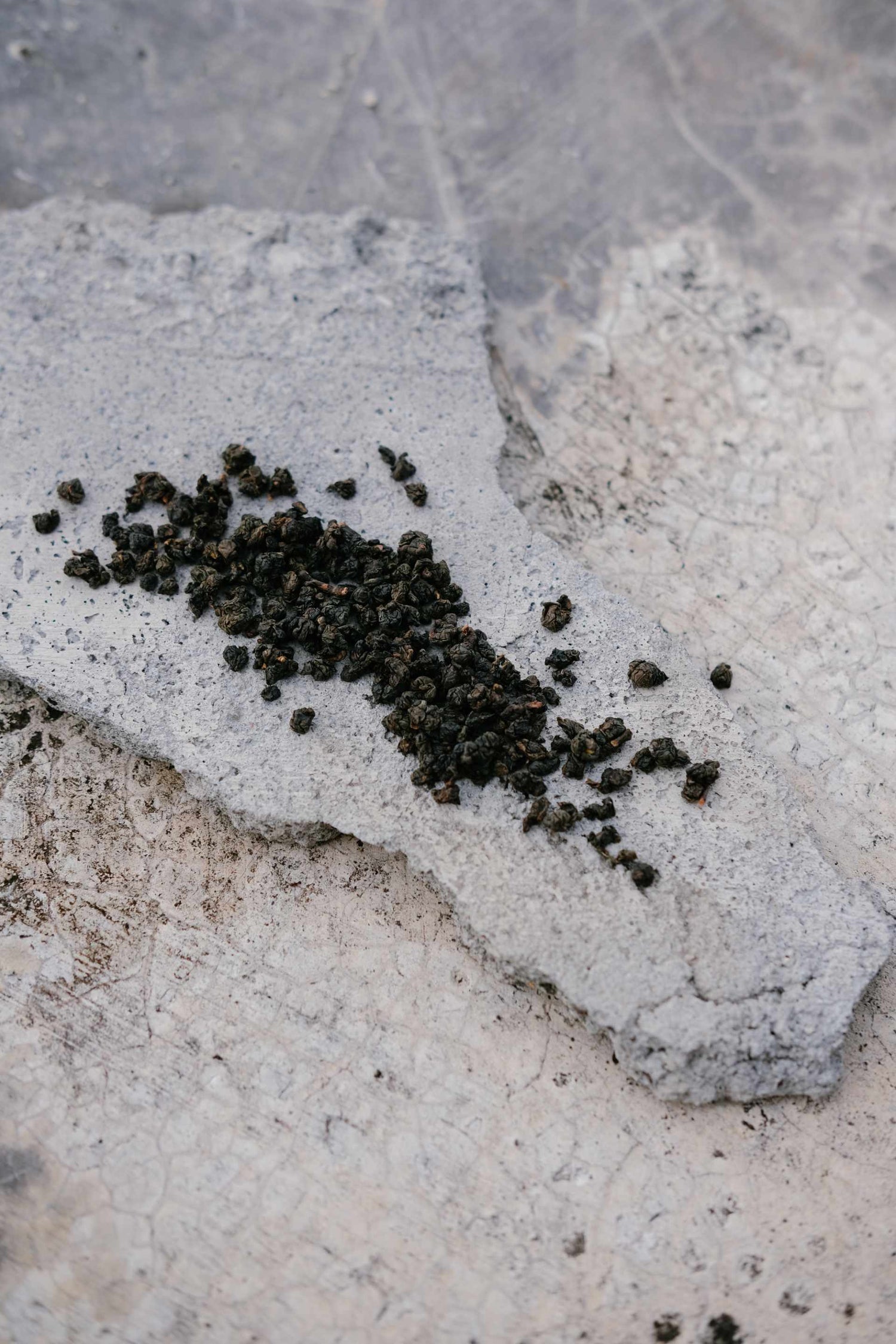 Benefits of this Tea
Improve sleep quality 
Reduce stress and anxiety 
Weight loss 
High amounts of L-theanine to help improve cognitive functions 
polyphenol antioxidants may help maintain normal blood sugar levels
Reduces fatigue, energises the body (it is about the tea energy/qi not just caffeine)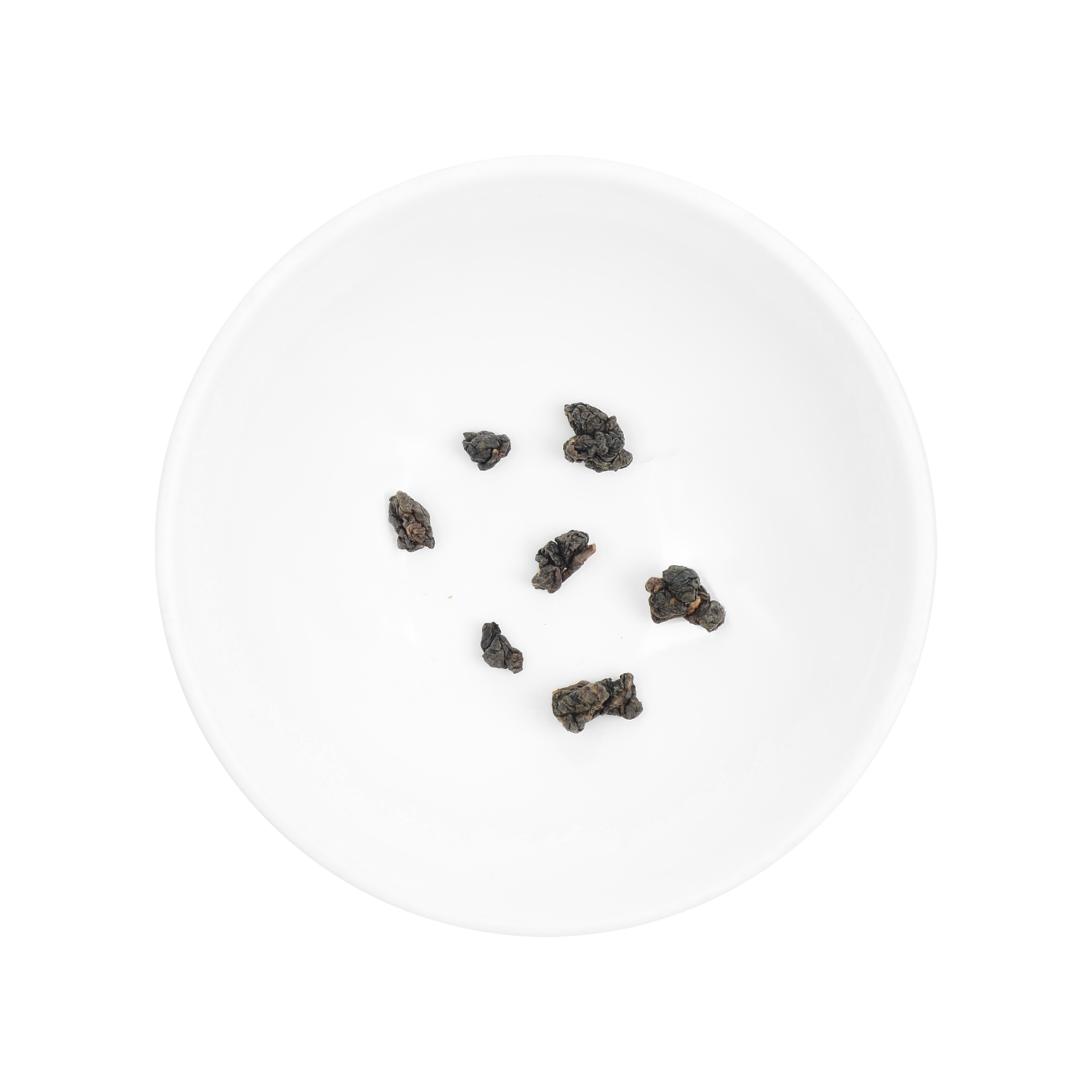 Creamy Chardonnay Oolong
Regular price
Sale price
€7,80 EUR
Unit price
per
Sale
Sold out
Share
View full details