Mini Chrysanthemum
A rare variety of miniature leaf and flower chrysanthemum picked once a year in the winter season. These tiny, yellow flowers smell like fresh marigolds and taste as bright and rich as they look. Grown on the east coast mountain range of Taiwan, they are handpicked by skilled tea farmers and dried in tea roasters at very low heat. Perhaps that is why the flowers are so incredibly vivid, beautifully intact and smell so intensely, truly unique.
Chrysanthemum is the eastern world version of chamomile, both offering soothing to the nervous system. In Traditional Chinese Medicine (TCM), chrysanthemum is known to dispel wind and be cooling on the body. This combination, according to TCM, supports digestion and appetite, calms the liver, improves blood circulation, alleviate inflammation and removes toxins. This flower tastes like thick sunshine, this variety of chrysanthemum does not get bitter, and has a slightly sweet and floral taste.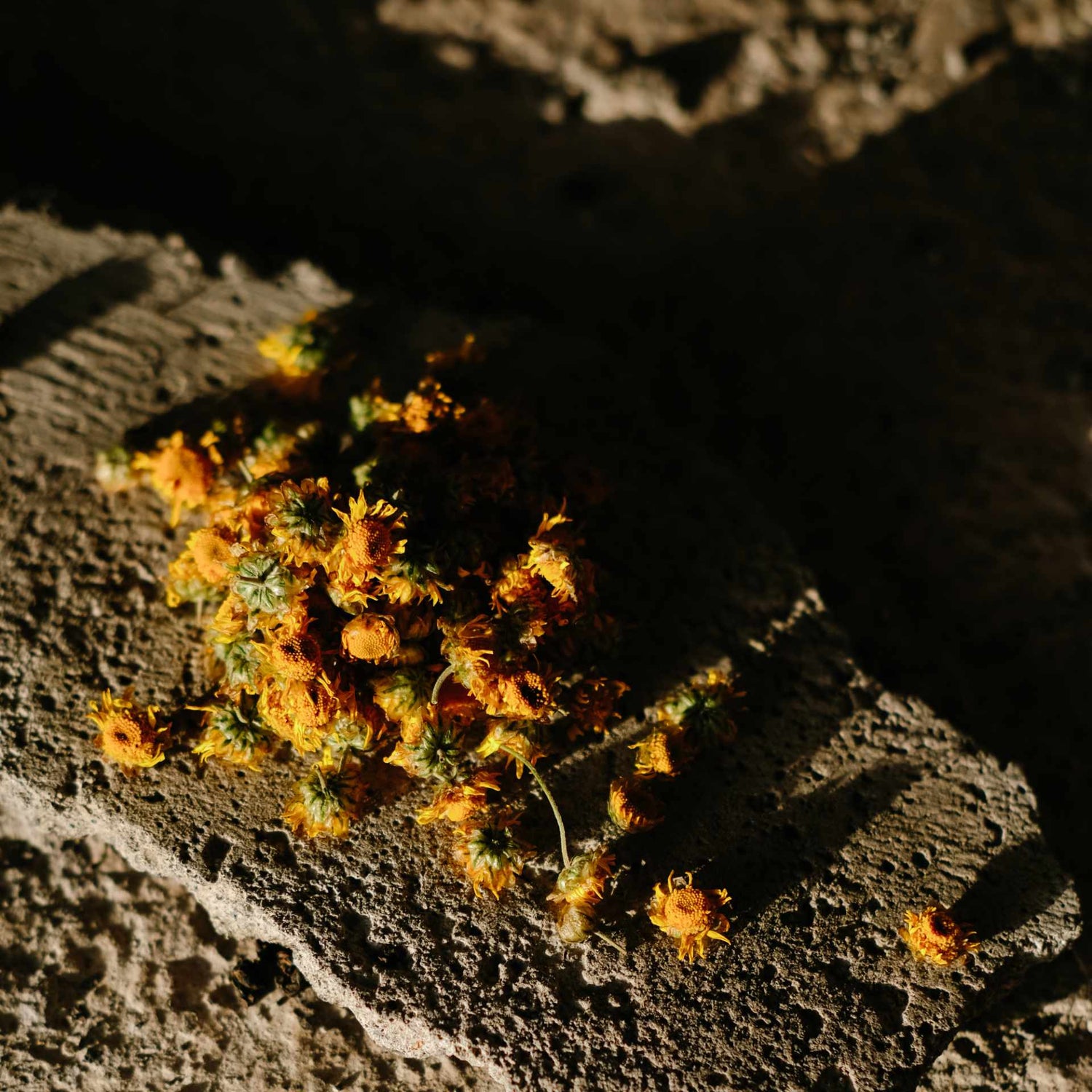 Tisane Details
cultivar: smaller leaf chrysanthemum (chrysanthemum indicum)
status: agrochemical free
method: hand picked, processed on site, very small batch
season: January 2023
elevation: 800 m
region: Rueishuei, Hualien, Taiwan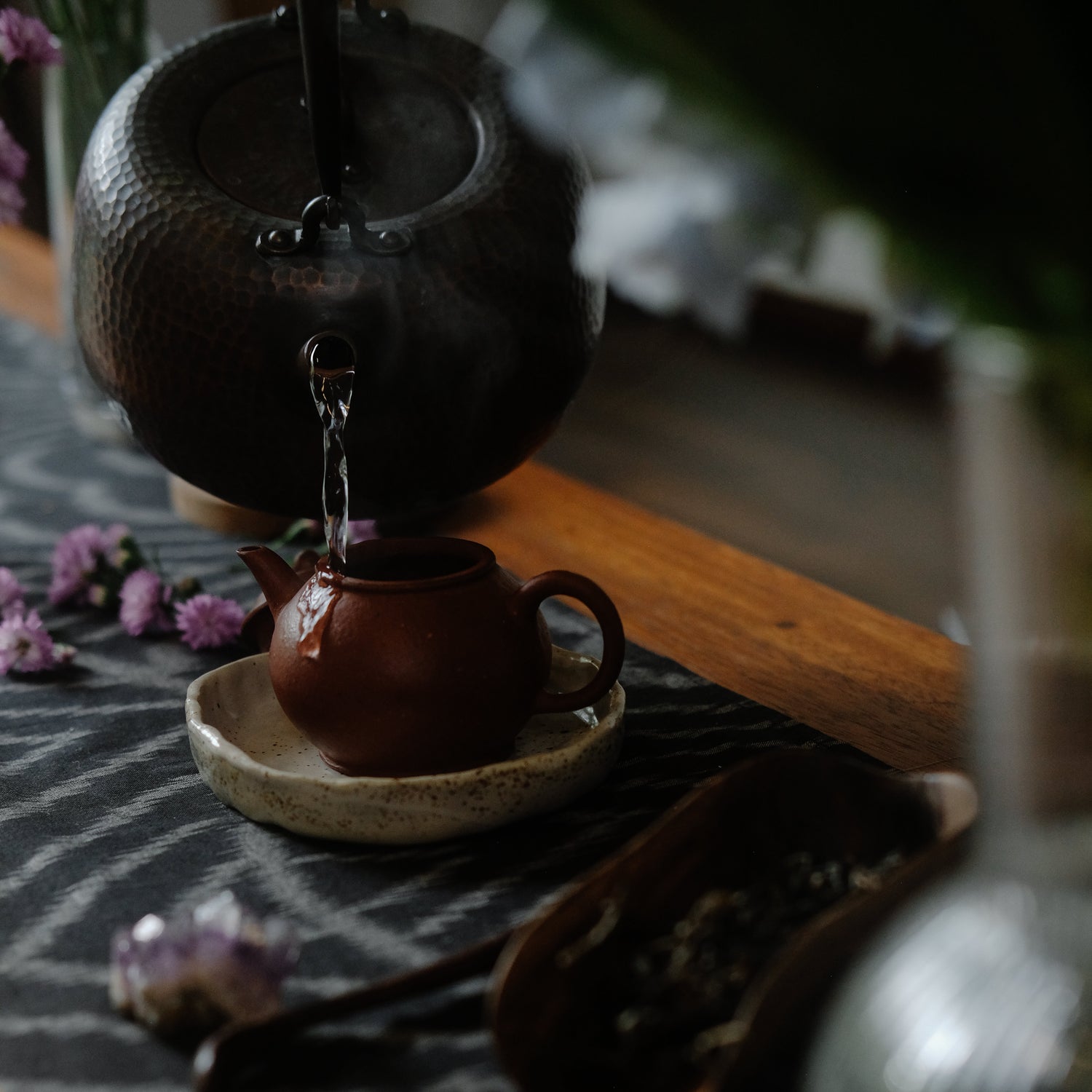 Brewing Details
serving size per person: 1 gram or 1 tbsp
water temperature: 100°C 

gong fu style | small teapot 
amount of water: 150 ml
brewing length: 30 sec, 30 sec, +15 sec for each steep after
number of steep: 6+ steeps
western style | mug or french press 
amount of water: 400 ml
brewing length: 3-4 minutes
number of steep: 2-3 steeps
This tea provokes...
Happy

You are basically a piece of the sun. Feeling full of positive energy, joyful and so satisfied with life and yourself. Your rays of joy spread through your enhanced social energy.

Social

Lubricated and available to connect, interact and engage with others. A sense of belonging fills you, as you find yourself immersed in rich conversation. Feelings of doubt or social anxiety wash away, as you relax into your playful, social self.

Relaxed

A mellow feeling, like a compilation of calm, ease and tension release in the mind and body. Leaving you in a state of contentment, peacefulness, and inner stillness.

Dreamer Collection
Floating while present and in your body is where dreaming in the clouds meets vision. Giving space for creative expression. This tea provokes a level of receptiveness, aliveness and playfulness — all requirements to be in a state of inspired dreaming.
More dreamer teas
Benefits of this Tisane
Detoxing 
Boosts immune system 
Anti-inflammatory agents that support chronic illnesses 
Improve cardiovascular health 
Reduces blood pressure and improves blood flow
Reduces irritation in the lungs and throat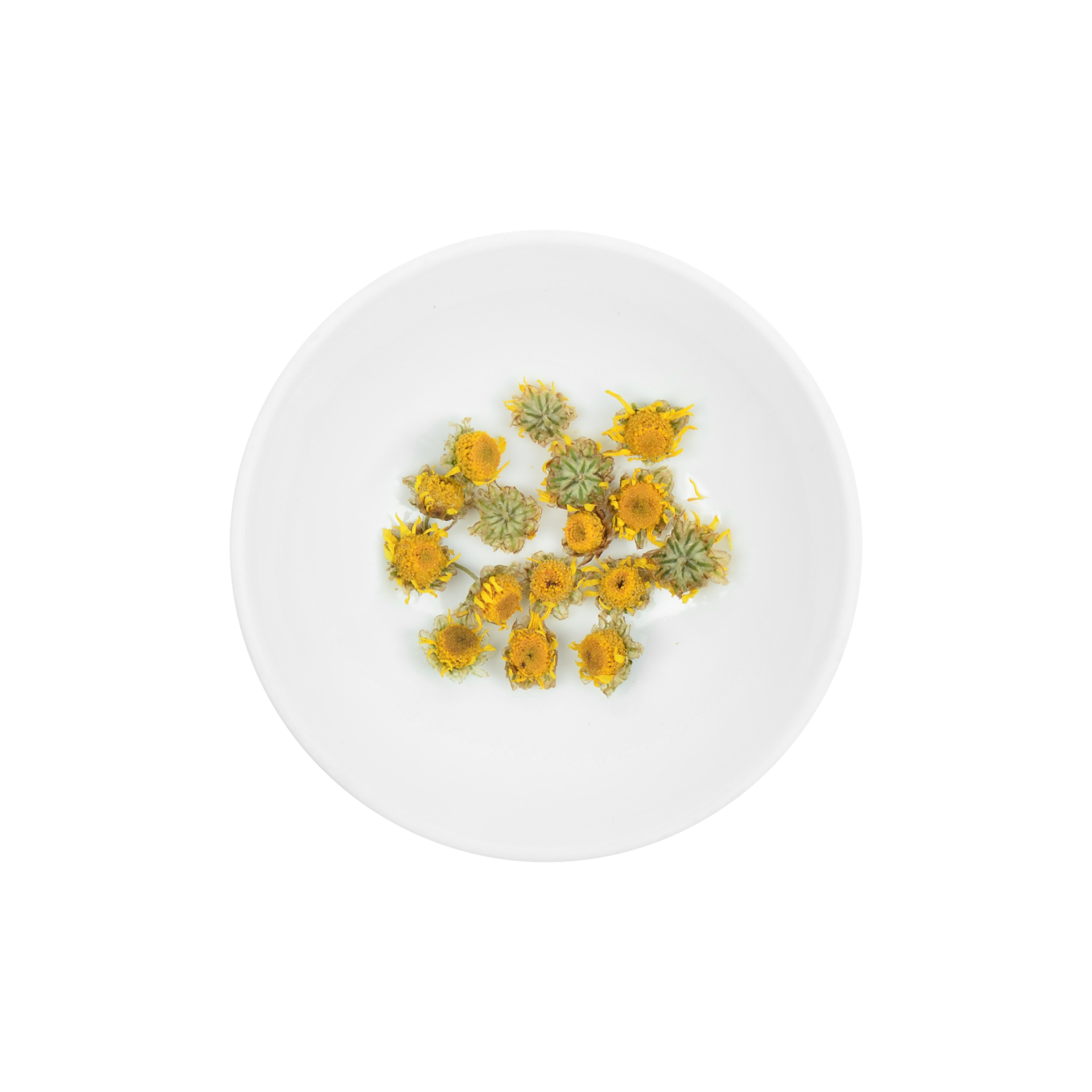 Mini Chrysanthemum
Regular price
Sale price
€10,20 EUR
Unit price
per
Sale
Sold out
Share
View full details