Earthy Clean Aged Puer 2006  
A masterpiece shou (ripe) puer, aging with grace since 2006. Literally all the tea farmers who cultivated this tea were masters at their craft and are now retired. The energy of this tea is really special because the time it was cultivated was so 'clean'.
In 2006 social media and internet presence did not really exist in China. Why is this important? Well the Chinese believe that every object embodies the breath and energy of the creator. The focus and craftsmanship of these tea farmers is truly tasted and felt in this tea. Not distracted by all things that steal our attention and energy today. Allowing the energy of this to be true and simple. 
The tea body is clean and mellow, with warm wood and earth breath. Bringing you into equilibrium with the natural uplifting energy of a pu'er and the groundedness that only time and care can offer. 
This tea ferments over time, which makes this tea better with age and healing to any gut related problems, and autoimmune and inflammatory issues. Definitely a tea for your collection as it ages beautifully.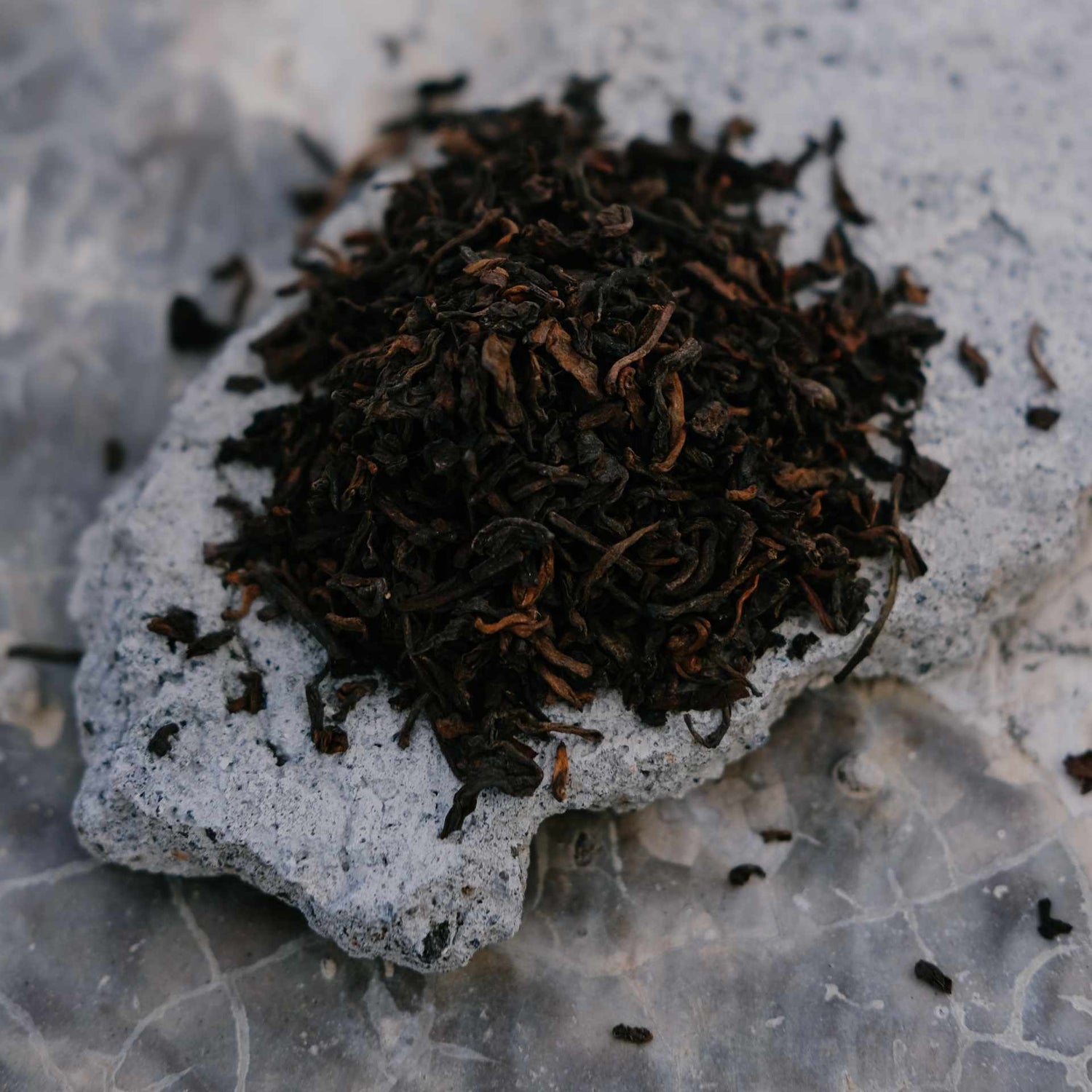 Tea Details
cultivar: camellia sinensis
status: conventional 
method: handpicked
season: 2006
region: Yunnan, China
Tasting Notes
rich earth and warm wood notes
mellow with sweet undertones 
complex forest aroma and taste 
velvety mouthfeel, rarely astringent 
well rounded, medium-bodied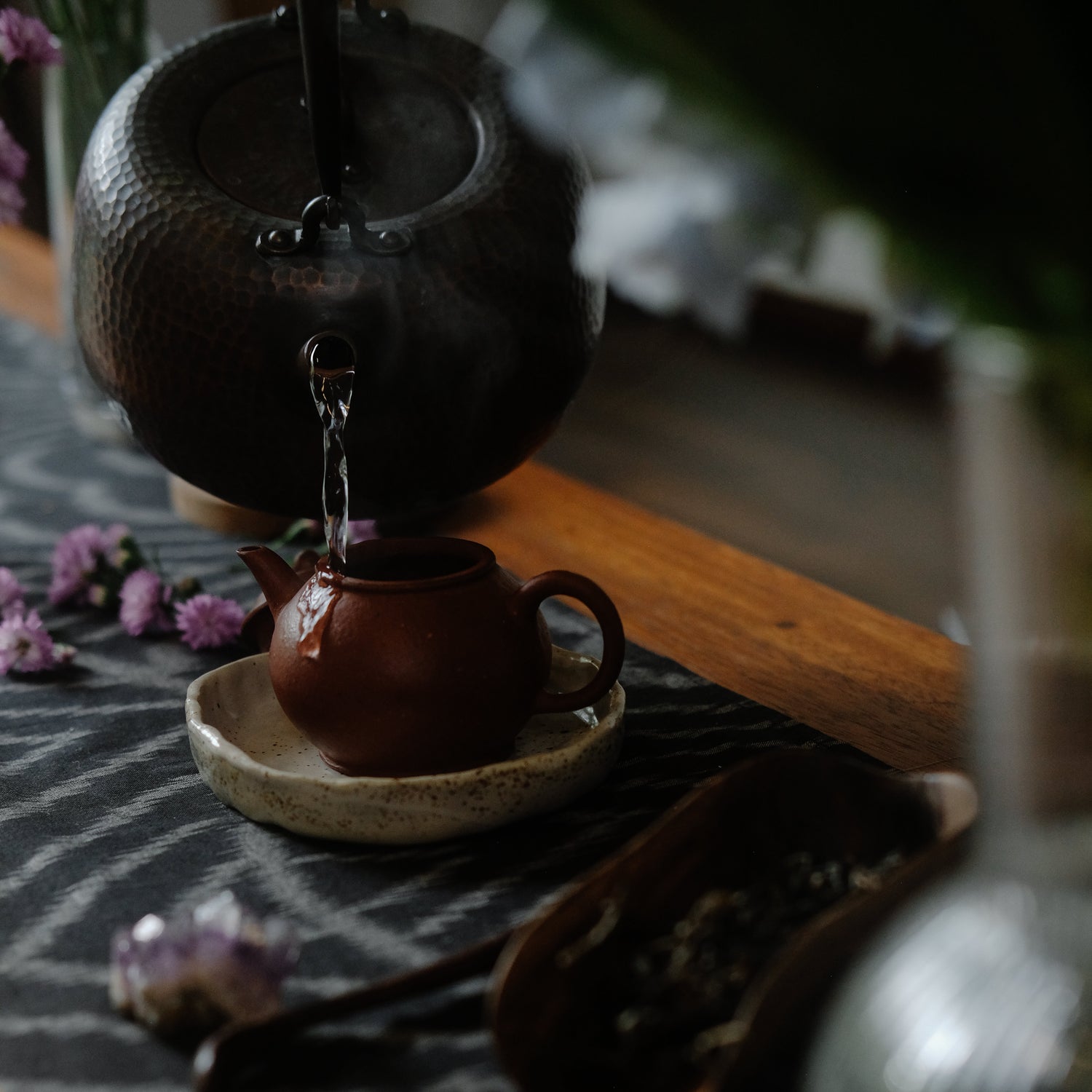 Brewing Details
serving size per person: 3-5 grams or 1-2 tbsp
water temperature: 100°C 

gong fu style | small teapot 
amount of water: 150 ml
brewing length: 15, 20 sec, +10 sec for each steep after
number of steep: 6+ steeps
western style | mug or french press 
amount of water: 300 ml
brewing length: 2 minutes
number of steep: 2-3 steeps
This tea provokes...
Grounded

You feel of this earth. Centeredness, stability and connection to the present moment. There is a sense of inner calm and slowness that allows a gentle awareness to your environment and emotions. 

Uplifted

A feeling of lightness and happiness cascades over your entire being. Giving space for joy, optimism, and calm. You cannot help but smile with this energetic boost. You feel radiant. 

Focused

You feel like a laser with intense clarity. You have a sense of purposeful alert attention. Distractions dissolve and you have a heightened sense of concentration and control, which equals productivity.
Activation Collection
A source of "clean" energy to fuel the body. This tea activates your mind, motivates your attention to focus and is sustaining without a huge dip, which is rare.This tea wake up your energy, qi, shakti, life force energy. This energetic feeling gives space for expansion and gentle power in the mind-body. 
More activation teas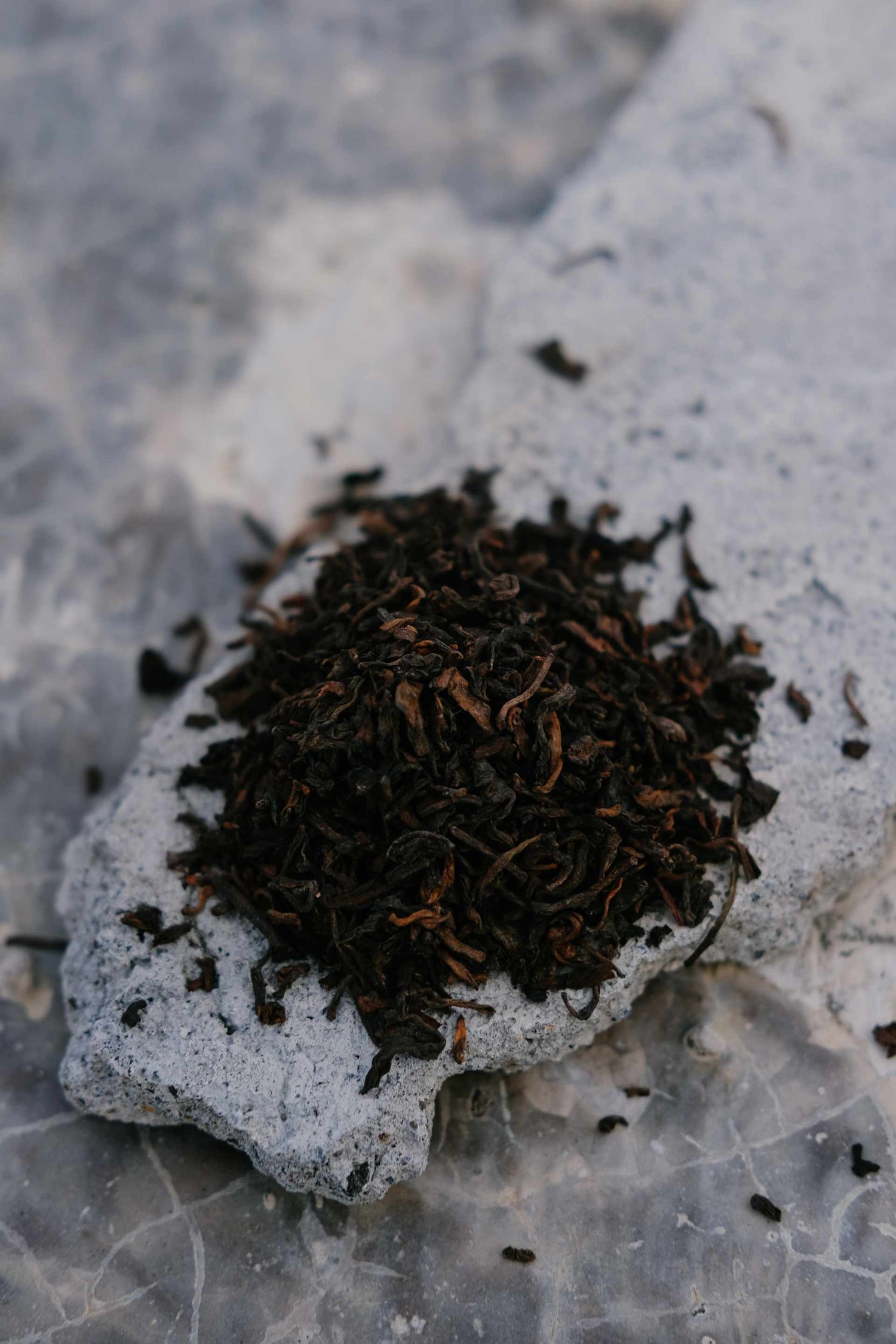 Benefits of this Tea
Anti-inflammatory
Any and all gut issues 
De-bloat you and relieves digestion
Calming to the mind, reducing stress and anxiety 
Cancer preventative by reducing free radicals in the body 
Supports autoimmune illnesses like MS, alopecia, etc
Weight loss (effects are similar to green tea)
Earthy Clean Puer 2006
Regular price
Sale price
€9,30 EUR
Unit price
per
Sale
Sold out
Share
View full details